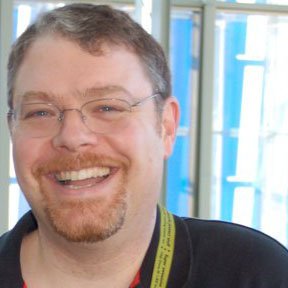 I am a marketing guy with a fairly diverse background across traditional marketing and online. I am currently CMO of ezCater, the only nationwide marketplace for business catering, but my career has taken me the length and breadth of target markets and technology offerings. I have run demand generation and digital marketing for a data virtualization company, worked in Web Strategy for a large financial services company, done online marketing consulting helping businesses define and execute their internet strategies, sold financial services to individuals, managed communications for a bank software company, run marketing for an enterprise workflow software company, and run a line of business selling downloadable software to consumers. I even did business development for for one of the largest dating sites in the world and started and ran my own software company in the mid-90s that sold specialized small business software.
What is the over-arching story of my career? It has always been about finding a product or service that I believe in and gets me excited and creating the best possible path to bring it to market, with a message that speaks to the people it serves and using the media or programs that deliver that message in the most effective (and cost-effective) way. These days, that is often via the Web and mobile platforms for most products and services.
I love marketing because it is the ultimate combination of right and left brain activities. You need to be able to conceive of the best approach to a market and then use data to adjust your approach for success. You need to be creative enough to envision the best way to get your message across AND you need to be analytical enough to test, measure and refine. You need to understand the connection between keywords and search patterns, be able to connect the dots between how you structure your websites and how visitors find you, AND you need to be able to design for how those people behave when they reach your site.
It is a giant puzzle, whose rules are constantly changing. Though that can sometimes be challenging, it's never boring!